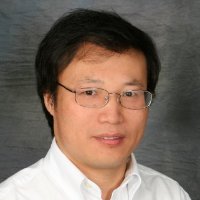 Electron Energy Corporation always looks forward to participating in the annual Magnetics conference, which has been taking place the last couple of days, January 18th & 19th. This year, Michael Walmer (CEO) & Jinfang Liu (COO) both presented on different topics. Jinfang emphasized some of the recent developments and market outlook regarding Neodymium Iron Boron (Nd-Fe-B) Magnets. These magnets have a large reach as they support applications within aerospace, medical, semiconductor, telecommunications, power generation, oil & gas exploration and automotive industries. There have been many new developments in recent years including high energy Nd-Fe-B grades, heavy rare earth free high intrinsic coercivity Nd-Fe-B grades, radially oriented anisotropic rings, and improved manufacturing processes. Nd-Fe-B market also faces a lot of challenges and opportunities in recent years including volatile raw materials market, overcapacity problems in China and patent issues.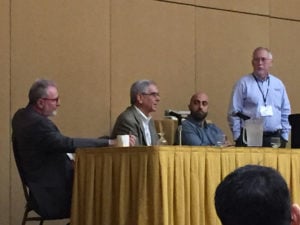 Additionally, Michael represented EEC within a panel discussion that revolved around how the Permanent Magnet Industry should prepare for the future as it pertains to excess supply plants, and the consequent market outlook over the coming years. This panel explored some of the things that we might do while these business conditions persist, such as improve recycling pathways, optimize magnetic designs, improve pricing indices, include clearly defined provisions for potential raw material price spikes in quotations, and interact with on-going research projects.
A big thanks to Michael & Jinfang for excellent discussion topics, as well as to the rest of the EEC team that is participating in the event.